The January 2023 release of Law of Limitation will be the final paper release before the product becomes available online only as part of Bloomsbury Professional's Practice and Procedure Online Service. We are inviting you to join hundreds of our other customers using Bloomsbury Professional's online services to quickly and effectively search for the legal, tax and accounting content that they need to support their day to day client work.
Subscribers to the Law of Limitation loose-leaf will be able to access the online version of the same content and more as part of Bloomsbury's Professional's Practice and Procedure Online Service at the special single user price of £700 a saving of £600 off the full annual single user price.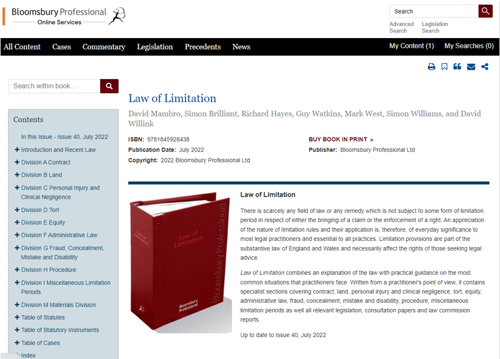 You will be able to navigate the content quickly via our easy-to-use platform either by searching or browsing from document to document. You are also able to save regularly referenced information for quick access later; or download to Word, print or email to colleagues in the same office. There is no training required and the Bloomsbury Professional team will be on hand to help if you have any queries.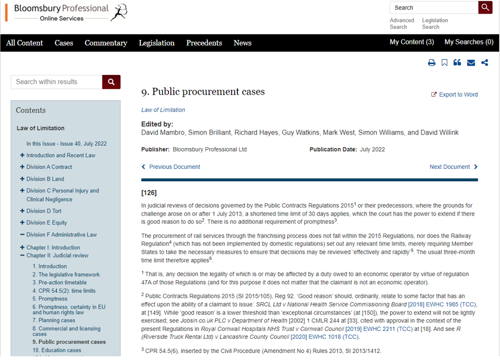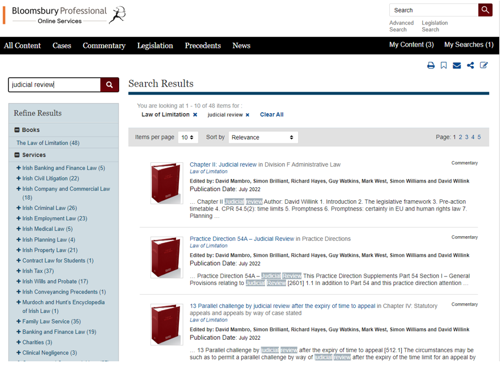 The platform is mobile-friendly so you will be able to access the content on the move if needed as well as via your tablet/laptop/desktop.
In addition to the Law of Limitation you will also have access to the following leading authoritative content as part of your new subscription to Bloomsbury's Professional's Practice and Procedure Online Service: